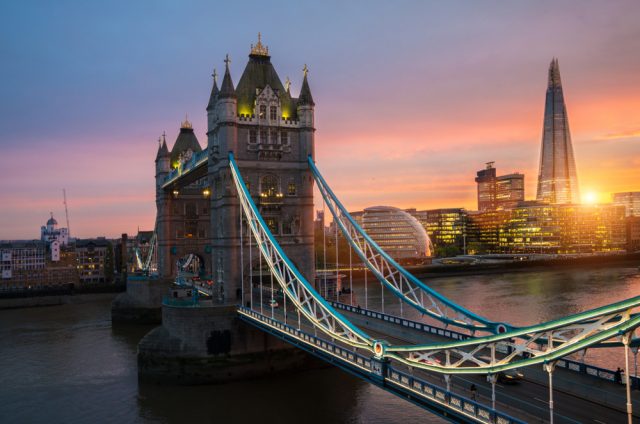 Sharp Decline in US Stock Markets
A day before, the U.S. stocks posted dramatic decays prompting all three major indexes to lose almost 2%. The Dow Jones Industrial Average dropped 473 points (-1.8%) to 25965, the S&P 500 fell 48 points (-1.7%) to 2884 and the Nasdaq Composite sank 159 points (-2.0%) to 7963.
European stocks also witnessed a massive sell-off, with the Stoxx Europe 600 Index dropping 1.4%. Germany's DAX, France's CAC, and the U.K.'s FTSE 100 were all under 1.6%.
Well, all this triggered over worries that an escalating trade war between the U.S. and China extended to boost buying of safe-haven assets such as gold, silver, and Japanese yen.
Well, what's expected today?
The market focus is likely to stay on the Canadian Trade Balance and Fed Chair Powell speech later today. Therefore, it will be nice to trade Canadian and US Dollar currency pairs today. Watch out trade plans…
USD/CAD - Ascending Triangle Pattern In Play
On Wednesday, the Canadian dollar was barely rotated against the greenback, as soaring oil prices and domestic data revealing an obvious rise in housing starts balance fears of a worsening in the trade dispute between the United States and China.

The Canadian dollar was trading nearly unchanged at 1.3471 to the greenback. The currency, which has dipped 3% since February, consolidates in a tight range of 1.3445 to 1.3486.
A bullish breakout of the mentioned trading range should pave the way for a further near-term appreciating move towards the 1.3520-25 supply zone. Whereas, above this, the pair may eventually aim to reclaim the 1.3600 resistance.
On the flip side, a bearish breakout below 1.3400 might negate the bullish outlook and set the stage for a further near-term downfall towards testing the 1.3340-35 support zone.
Support and Resistance
R3: 1.3554
R2: 1.3512
R1: 1.3494
Key Trading Level: 1.3469
S1: 1.3451
S2: 1.3427
S3: 1.3384
Consider staying bullish only above 1.3490 as the bullish breakout could lead the USD/CAD towards 1.3520.
GBP/USD - Quick Trade for 40/50 Green Pips
After trading bullish to a one-month high of 1.3180, the GBPUSD has been sinking lower and is now trading either side of 1.3000 as UK politics burden on the British Pound.
The US dollar is trading bearish, yet the pair proceed to slide as Brexit reasserts itself with the rumour that the United Kindom will now take part in the European polls, that PM May's administration is under severe threat and that another referendum is being discussed freely.

Anyways, the Cable seems to gain support above double bottom level of 1.2990. On the 4 hour timeframe, we can see a series of Doji and test bars which are suggesting a potential reversal in the GBP/USD today.
Support and Resistance
R3: 1.3209
R2: 1.3117
R1: 1.3063
Key Trading Level: 1.3025
S1: 1.2972
S2: 1.2933
S3: 1.2842
On the upper side, the GBP/USD may go after 1.3080 and 1.3125. Whereas, the violation of 1.2990 could trigger sharp selling until 1.2965 and 1.2875. All the best for today!