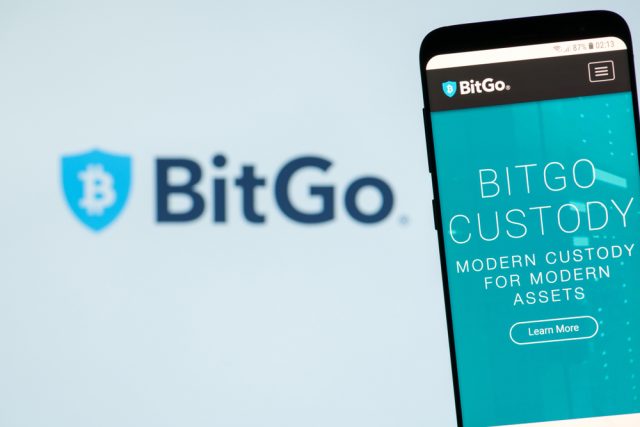 BitGo, a blockchain security and digital currency custody firm, has hired a seasoned Wall Street trader to be head of its financial services division. The addition was to the firm was published in a press release earlier today.
The latest addition, Nick Carmi, will be joining BitGo following an impressive 25 years of prior experience as a financial executive. Carmi's most recent position was as Global Head of FICC Business for trading firm Tower Research Capital, which was founded by former proprietary trader for Credit Suisse, Mark Gorton.
According to the press release from BitGo Chief Executive Officer Mike Belshe, the addition was the results of an intention to build a better connection between technologically innovative cryptocurrencies and the traditional financial marketplace. Belshe explained that the hiring of Nick Carmi would bring with it a wealth of industry knowledge, noting that Carmi has built these types of systems in the past.
He went on to add that Carmi would be essential to the firms future progress, with the expectation that he would help them to meet the needs of traditional market clients while also assisting with building a better futuristic financial market in ways that will fully involve digital assets.
According to the statement, Carmi's former role involved him overseeing Tower Research Capital's FX and FI businesses. There, he was said to have been assigned to oversee operational risk, leverage of prime brokers, and trading limits for counterparties. In addition, he was tasked with fostering access to new products such as NDFs, CCY Options and digital currencies.
Before Tower, Carmi reportedly functioned as Deutsche Bank's director in Listed and OTC Clearing Sales, where he assisted in establishing Fixed Income Prime Brokerage for Treasury and Repossession services. He also aided Deutsche Bank's Equity Derivative Franchise, helping to establish an OCC clearing service. His previous experience is reported to include positions at a number of global financial institutions, including Barclays, Lehman Brothers, Credit Suisse, along with others.
It was reported yesterday that European cryptocurrency exchange Bitstamp had hired a former Coinbase executive who also had many years of experience in the realm of traditional finance, including working at Barclays and RBC Capital Markets. Their new hire will act as head of U.S. operations for Bitstamp.
In latter part of April, BitGO gained an additional security certification from Deloitte, after a complete review of its compliance procedures, having been found to meet the necessary requirements for a service organization control 2 Type 2 certification. Also last month, BitGo started to provide its custody and multi-signature wallet services to LGO Markets, a new cryptocurrency trading platform targeted at the institutional investor.