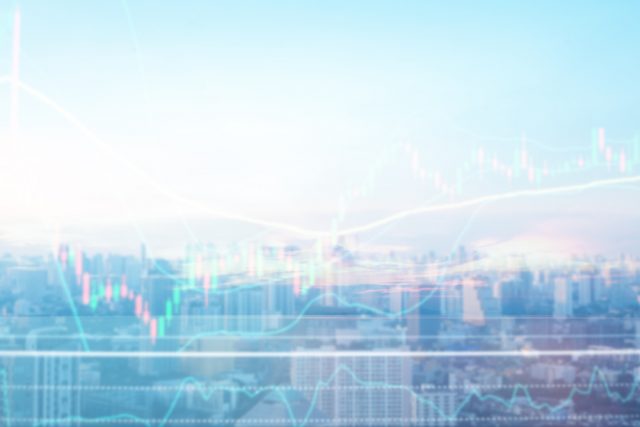 FX Market Recap
The Greenback weakened a bit over Federal Reserve's latest dovish monetary-policy meeting minutes.
The British Prime Minister Theresa May promised members of Parliament a vote on calling another Brexit referendum if they back her Brexit deal, however, the trade deal failed to win consensus, adding further selling pressure on GBP.
The market trades Risk-off sentiment after nearly half of U.S. companies working in China have already been punished with retaliatory actions since the U.S. raised and stretched tariffs on Chinese imports.
According to a report by the American Chamber of Commerce, around 40% of the companies surveyed announced they are considering relocation of their facilities.
Big Day for the Euro, Quick Fundamental Outlook
European Parliamentary Elections
From Thursday to Sunday, citizens of the 28 member states, including the U.K., will vote in a new European parliament. The organisation, based in Brussels and Strasbourg, has little influence over European matters, yet its voice and its structure are essential.
Anti-immigration, eurosceptic individuals are anticipated to make significant gains after five intense years that marked an immigration crisis, Brexit, the rise of Donald Trump, rising employment, however great uncertainty about the future.
ECB Monetary Policy Meeting Minutes
In addition to this, the European Central Bank left its policy steady but repeated that prospects are shifting to the downside. Whereas few economic events have been progressing, the risk remains high in light of the US-Chinese trade war, Brexit, and other factors. The report is expected to repeat a cautious outlook.
EUR/USD - Technical Outlook
The EUR/USD pair extended the bearish trend to trade around 1.1155, flat for the day after the release of the FOCM minutes. The Greenback remains calm, posting mix results for the day.
The minutes from the recent FOMC meeting revealed that the central bank is happy with the gap in the interest rate hike cycle. According to the report, many officials stated they anticipated the decline in inflation to be temporary, and many were worried by the risk of low inflation expectations. Most of them noted that downside risks to growth remain. 
Technically speaking, the EUR/USD pair continues to trade around 1.1155/60, as investors struggle to violate this range.
Overall, the trading trend still points to the downside, but the U.S. dollar is not strong enough to test key support levels.
The 20, 25 and 50 periods EMA's are keeping the EUR/USD lower today.
R3: 1.1224
R2: 1.1192
R1: 1.1172
Key Trading Level: 1.1161
S1: 1.1141
S2: 1.1129
S3: 1.1097
EUR/USD - Trade Tips
Consider staying bearish under $1.1160 as the pair is very likely to go after 1.1130 and 1.1110 today. Have a good day!