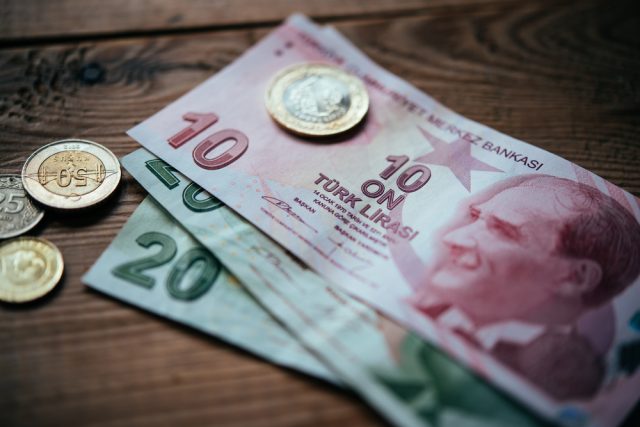 Quite unexpectedly, Turkey's central bank recently increased borrowing costs for lenders. The goal of such a move? To bolster the lira, a currency that has been negatively impacted by political turmoil and a wide-range sell-off occurring across emerging markets.
The lira did trim some losses after the central bank announced that they would suspend its one-week repossession auctions today, stopping the provision of liquidity to lenders at the lowest possible rate of 24%. In a press release, the regulator linked the decision to volatility within the financial markets. The change effectively increases the funding cost by 150 basis points with no official increase of the benchmark interest rate.
The lira, which was already one of the worst-performing emerging market currencies this year, has faced renewed pressure this week due to fears of a pullback in Turkey's democracy after a ruling party challenged elections and concerns related to the central bank's commitment to boosting interest rates if necessary to battle inflation. The regulator has utilized fringe tools to help boost the lira in the past, with the last attempt taking place in March when it suspended repossession auctions for a period of two weeks.
Some analysts see the move an attempt to slow the rapid ascension of the dollar-lira pairing. However, it will not have the power to change the underlying upside inclination back primarily by domestic factors such as political risk, with added support coming from the adverse external backdrop. The currency reduced losses following the announcement and was last trading down 0.9% at 6.2376 per dollar during the afternoon session.
One Bloomberg Mideast economist opined that the stiffening of monetary policy via suspension of the repossession auction is not likely to halt the drop in the lira's value, as the current problems are related more to politics than economics. He added that lower interest rates on bank deposits put a cap on just how effective any central bank rate hike would be.
Turkey's next central bank monetary policy meeting will take place on June 12th, just prior to a round of municipal elections in Istanbul. The rerun election was called for after authorities annulled the March vote where the opposition was voted into the mayoral position for the first time in over two decades.