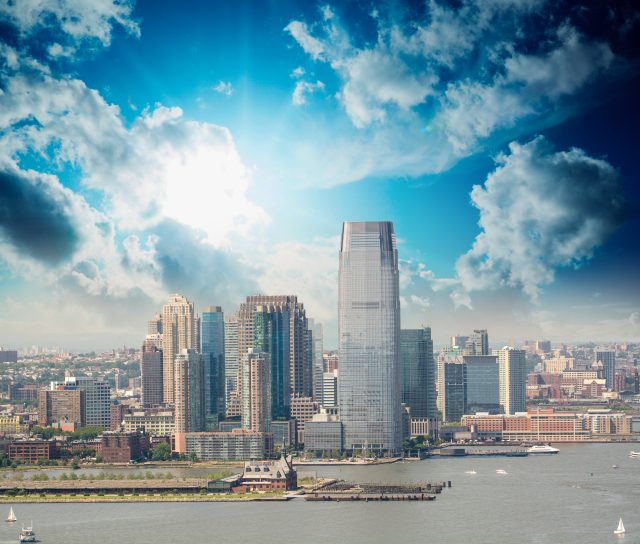 Goldman Sachs (NYSE: GS) is a financial company founded in New York in 1869 and is a component of the Dow Jones 30. The GS market cap is 72.70B. In this post, we'll analyse the potential next move for GS using as tools the correlation and volume.
Correlation Between GS and JPM
As commented in our previous post (read more), we expect new record highs for JPM. The following GS weekly chart (log scale) compares its move against the JPM moves. We observe that GS and JPM have a positive correlation. In other words, when JPM moves bullish, there exist a high possibility that GS follows the same direction.
Volume as a Clue
According to the Elliott Wave theory, the volume increases in the first and the ending move and decreases in a corrective structure. We observe in GD daily chart the price completed an A-B-C corrective structure.
Conclusion
Taking Elliott's words, the bounce with the increasing volume provide us with the key. The last climb corresponds to the first wave at a lower degree. Despite that GS made a deeper correction than JPM, the A-B-C correction in GS will give a pass to a new bullish cycle. This upward cycle is starting, and before to use the canalisation tool, we must wait for the wave (2) completion. When the wave (2) be completed, we can trace the first ascending channel.
Remember that the price is not forced to move as our scenario implies. The charts released corresponds to the Elliott Wave Theory application.