Step 1:
Create your Username

See What You Can Do With A Ditto Trade Username
Open an account now.
Ditto Trade will reimburse any transfer or wire fee you may occur for any initial deposit of $2000 or more.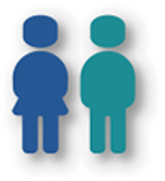 Follow a service.
Search for traders whose style matches yours or follow someone you know. Follow a serviceboth online and from the Ditto Trade mobile app.
Create a service.
Become a Lead Trader and let people take part in your actual trades. List your existing service publicly on Ditto Trade.