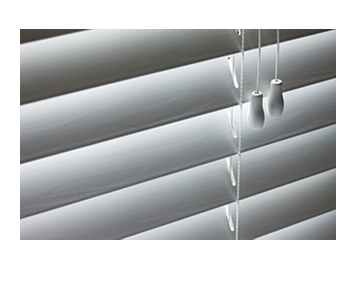 Privacy
Ditto Trade has created this privacy statement in order to demonstrate our firm commitment to customer privacy on the Internet. The following discloses our information gathering and dissemination practices for this web site: www.dittotrade.com.
Where do we obtain the information?
The information that we have comes directly from you. This includes such information as your name, address and Social Security number that you provided on applications, agreements or other forms. In addition, we maintain records of each of your transactions and holdings processed by us. We also may obtain information about you, such as your credit history or other facts relating to creditworthiness, from a consumer-reporting agency.
Our site's registration form requires users to give us contact information (like their name and e-mail address). We use customer contact information from the registration form to send the user information about our company. The customer's contact information is also used to contact the visitor when necessary. Users may opt-out of receiving future mailings; see the choice/opt-out section below.
We use your IP address to help diagnose problems with our server, and to administer our Web site.
Ditto Trade provides investment brokerage services by means of its own internal operation and those of its clearing firm and other unaffiliated third party providers such as mutual funds and variable product sponsors. Ditto Trade acts as an introducing broker to its clearing firm, which in turn processes the transactions and acts as the account custodian. All of the above named parties receive and maintain information about you that is related to and necessary for processing investments in your account.
Confidentiality and Security
This site has security measures in place to protect the loss, misuse and alteration of the information under our control. The Trading Area uses SSL (Secure Socket Layer) technology to provide a secure environment for all transactions. If you do not have an up-to-date browser that supports SSL, you should upgrade today. We restrict access to information about you to those employees and authorized agents who need to know that information in order to provide products or services to you. We maintain physical, electronic and procedural safeguards to maintain the confidentiality of your information.
To whom do we disclose the information?
Ditto Trade does not sell your nonpublic personal information. We provide information about current or former clients from the sources described above to parties outside of this firm only as described below:
To other companies as necessary to process your business. For example, we process your mutual fund and variable product transactions through product providers with whom we have dealer-selling agreements. If you have a trading account, the information that we obtained from you is given to the clearing firm for purposes of facilitating securities trading and statement preparation. These parties must limit their use of the information to the purpose for which it was provided.
Where required by law or regulation. Examples include responses to a subpoena, court order or regulatory demand. As authorized by you, you may direct us, for example, to send account statements or other account information to a third party. As otherwise authorized or permitted by law. For example, the law permits us to respond to a request for information about you from a consumer-reporting agency.
Supplementation Information
This site may supplement the information that you provide when submitting an application for an account with information that is received from third parties.
Links The Ditto Trade Web site contains links to other Web sites. Ditto Trade is not responsible for the privacy practices or the content of such Web sites.
Who is Covered by the Privacy Policy? The Privacy Policy applies to consumers who are customers or former customers of Ditto Trade. We provide our Privacy Policy to customers when they open a new account and annually thereafter. In the event of a change, a revised Privacy Statement will promptly be posted to our Web site. Any dispute over our Privacy Policy is subject to this notice and our Terms and Conditions, including arbitration of disputes and limitation of damages.
Choice/Opt-Out
Our site provides users the opportunity to opt-out of receiving communications from us. This site gives users the following options for removing their information from our database to not receive future communications or to no longer receive our service. E-mail: This e-mail address is being protected from spambots. You need JavaScript enabled to view it Call: 1-312-263-5400 Mail your request to: Ditto Trade, Inc. 200 W. Monroe St., Suite 1430 Chicago, IL 60606
Correct/Update
This site gives users the following options for changing and modifying information previously provided. E-mail: This e-mail address is being protected from spambots. You need JavaScript enabled to view it Call: 1-312-263-5400 Mail your request to: Ditto Trade, Inc. 200 W. Monroe St., Suite 1430 Chicago, IL 60606
If you have any questions about this privacy statement, the practices of this site, or your dealings with this Web site, you can contact: David J. Rosenberg Ditto Trade, Inc. 200 W. Monroe St., Suite 1430 Chicago, IL 60606 This e-mail address is being protected from spambots. You need JavaScript enabled to view it