Great platforms no matter how you trade.
DT2. Powered by Motivewave
The Cause of Platform Envy in Investing
MotiveWave is a professional suite of tools that makes trading and market analysis simple. It is a downloadable platform for either Windows or Mac that integrates beautifully with all our services including Lead Traders to provide dynamic trading and analysis tools for active traders. Learn more.
Best for:
Lead Traders
Active Traders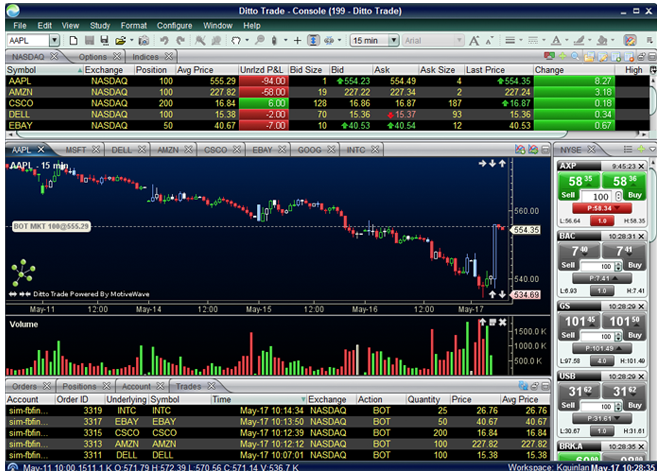 The Dashboard
What Lead Traders and Followers Drive
This platform comes in two flavors; a Lead Trader version and a Follower version. They work in concert together allowing a Lead Trader to place and manage their trades while allowing the follower to both track and take control of trades if they want. Learn more.
Best for:
Lead Traders
Followers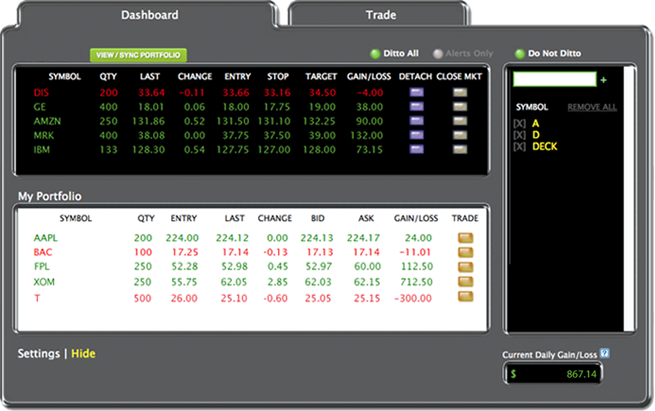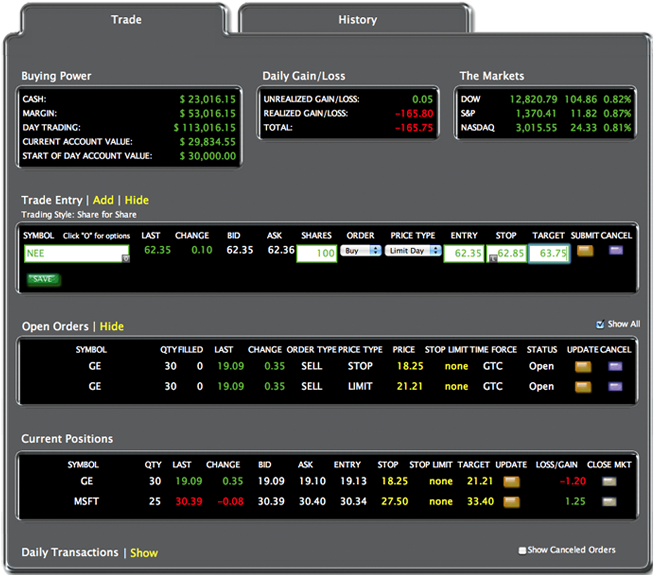 The Trading Pit
Command Central in a Tidy Package
The Trading Pit puts everything you need to manage and monitor trades at your fingertips. It gives you easy order enter, ability to see open orders, current positions, daily transactions, buying power, daily gains and losses plus the market indices. Many of the functions can even be hidden so you can focus on just what you need. Learn more.
Best for:
All Traders
Mobile App
Never Miss a Trade. Never miss a Thing.
Ditto Trade has created an app that lets you connect with others in addition to connecting with the brokerage. Besides trading you can see what others are trading the moment it happens which gives you the chance to jump on that opportunity as well. Learn more.
Best for:
Followers
All Traders