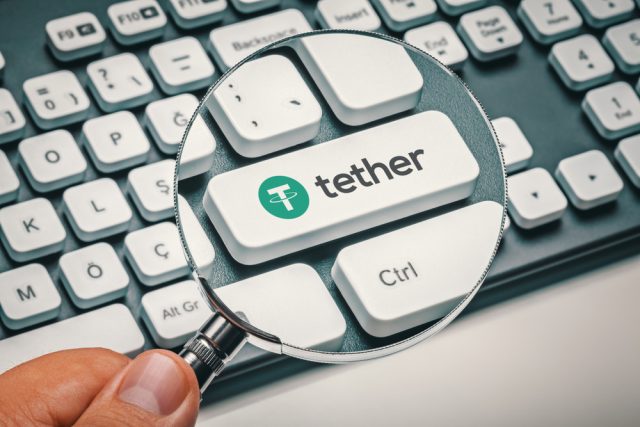 When the New York attorney general recently accused Bitfinex of concealing the loss of approximately $850 million USD in client and corporate funds, one important question went unanswered: Where did the money go? Bitfinex argues that the money isn't missing at all. The exchange states that the money was transferred to a company known as Crypto Capital Corporation which is located in Panama, and then was seized by government bodies in the United States, Poland and Portugal.
The outrageous story would take yet another turn April 30th when a grand jury indicted Reginald Fowler, an Arizona-based businessman who at one time held a small stake in NFL team the Minnesota Vikings. Fowler, together with an Israeli woman referred to as Ravid Yosef, were charged with operating an unlicensed money transferring operation lined to cryptocurrency trading. Fowler, along with a firm outlined in the charges, Global Trading Solutions LLC, have immediate links to Crypto Capital, said individuals who are familiar with the subject. The indictment says that funds in bank accounts that were opened by both Fowler and Global Trading Solutions have now been seized.
United States prosecutors, who are asking for Fowler to be detained so that he doesn't attempt to flee, stated that interviews done in the course of their investigation have "corroborated in part" that the businesses connected to him may have not returned $851 million USD to an unnamed client, as outlined by a May 1st court filing. Fowler's attorney did not respond to requests for a comment and attempts to reach Yosef to ask for a comment failed. Crypto Capital was emailed for a comment, but did not respond to the request.
The story of how Bitfinex and Crypto Capital became involved with each other is outlined in a lawsuit filed by the New York Attorney General, Letitia James. James claimed that because Bitfinex was incapable of accessing approximately $850 million in client and business funds, it contracted a loan from Tether Ltd., a company which is operated by the exact same team of executives as Bitfinex. No case was filed against Crypto Capital.
The New York attorney general's case is significant due to the fact that many traders contemplate Tether coins, which can be purchased and sold on the Bitfinex website, to be very important to the larger cryptocurrency ecosystem. Tether is extensively used to trade on price movements for other tokens and many traders depend on it as an alternative for fiat currency.
Tether has encountered regulatory scrutiny for quite some time. The U.S. Justice Department has been trying to find out whether traders made use of the coins to illegally shift Bitcoin prices, while the Commodity Futures Trading Commission has been looking into whether Tether's financial backers in fact had a stockpile of funds to support the currency. Representatives from both government agencies have also been investigating the concerns of the New York attorney general. A Justice Department spokesperson refused to comment, while a CFTC spokesperson also chose not to comment.
The events which brought about the attorney general's lawsuit date back several years. In 2017 banks ended their business relationships with Bitfinex because they preferred not to be connected to unregulated crypto trading. Consequently Bitfinex entrusted over $1 billion USD in mix of client and corporate financial deposits to Crypto Capital, according to the lawsuit. Towards the end of 2018, Bitfinex became worried that Crypto Capital might not give the funds back, the attorney general stated. Supposedly that is why Bitfinex was involved in a sequence of transactions to acquire as much as $900 million from Tether to cover any potential losses, according to James.
The company noted in Fowler's indictment retaining bank accounts, Global Trading Solutions, is connected with a different firm known as Global Trade Solutions AG, according to unnamed sources. Crypto Capital's site states that it is owned and controlled by Global Trade Solutions. Crypto Capital was additionally used by cryptocurrency exchange Quadriga CX, whose funds vanished after the death of its founder, Bloomberg noted April 26th.
As part of the Fowler indictment, prosecutors claim that he transferred millions via the United States financial system to provide support for cryptocurrency trading. They further allege that he moved approximately $60 million USD from the questionable scheme into his private bank accounts over a two-month period in 2018.
Fowler is best known for his connections to NFL football. In 2005, he attempted to purchase the Vikings for $600 million dollar but was forced to accept minority ownership when he was unable to come up with the funds. His involvement with the Vikings was concluded in 2014. Fowler also invested in the Alliance of American Football, a new professional football league whose initial season commenced in February. The league has already claimed bankruptcy after having difficulties with making payroll. Fowler had signed on to be the league's main investor but never did provide the required capital at the end of 2018, Sports Illustrated reported.