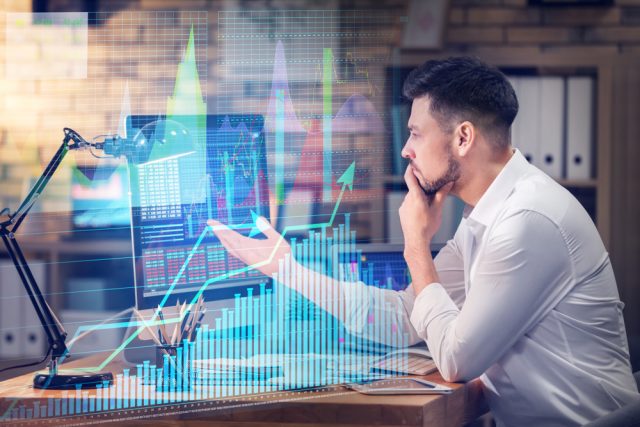 A hectic week marked Brexit delayed to Halloween and the ECB, and the Fed is enduring wary. What's next? The forthcoming week highlights Chinese GDP, US retail sales and loads of UK data that could have an influence after Brexit was pushed ahead. Here the highlights for the next week.
The European Union allowed a 6-month delay to Brexit, which is now expected on Halloween, October 31st. The UK may still support the current agreement and move earlier. Anything from dropping Brexit, a lighter version of an exit, fresh elections, another referendum, or a hard Brexit are all on the cards.
GBP/USD did not move anywhere quick as investors seem continued over uncertainties caused by it. In the United States, the FOMC meeting minutes repeated the patient stand on rates, with some unlocking the access to a rate cut.
The ECB left its policy consistent, and Draghi repeatedly said that risks are turned to the downside.
UK Jobs Report - Tuesday, 8:30
The UK labor market is performing pretty well, despite Brexit. The unemployment rate held at 3.9% in January and none of the changes are anticipated here.
Wages are forecasted to rise from 3.4% to 3.5% in the forthcoming release for February.
The Claimant Count Change, which frustrated the market with an accretion of 27K, is anticipated to surge again, this time by 17.3K.
Chinese GDP - Wednesday, 2:00
Chinese economy posted the creeping annual growth in 2018: 6.6%. After posting an annualized extension rate of 6.4% in Q4 2018, another drop to 6.3% is proposed. Whereas an industrial output is likely to edge up from 5.3% to 5.6% in March. Robust Chinese economic events could send the USD and the JPY lower.
UK inflation - Wednesday, 8:30
Headline Inflation from the United Kingdom slowed down, essentially on the back of falling oil prices. The recent jump in energy prices is predicted to accelerate inflation to 2% y/y. Core CPI is also projected to surge to 1.9% from 1.8%.
Australian jobs report - Thursday, 1:30
In February, Australia had a moderate improvement in new job positions as it only added 4.6K. Nevertheless, the labor market seems secure as the unemployment rate slipped under 5% to 4.9% which for sure is a promising growth.
Employment is anticipated to grow by 15.2K in March, but the jobless rate brings expectations for growth back to 5%.
UK retail sales - Thursday, 8:30
UK consumers shocked economists in February with an expansion of 0.4% in purchases. Currently, a drop of 0.3% is on the cards.
On Friday, most of the markets will remain off in the observance of Good Friday. So we may not see any significant moves in the market. Have a good week!