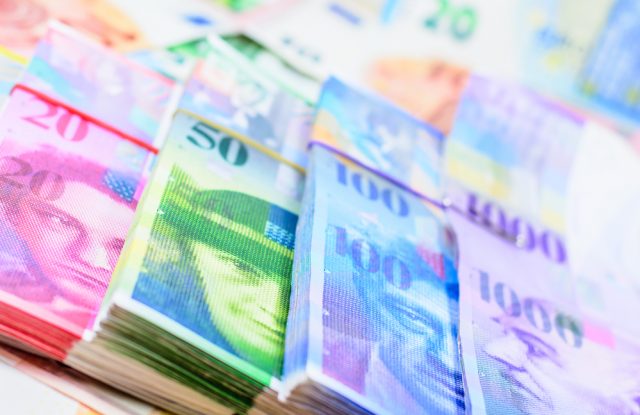 The Weekly Chart
The USDCHF weekly chart shows it has been moving inside a slightly upwards triangular formation. Usually, this kind of formation is a topping figure, therefore many traders took the risk to short when the price touched the top trend line.

This time, though, the pair kept heading north, and now the price has clearly broken out the upper trend line. The question is, then, What should we do? keep our trade or cut our losses? Let's see what the daily chart says.
The Daily Chart
On the daily chart, we see a hammer and a couple of spinning tops from last week, although today we don't see a confirmation to the downside.


This seems more a consolidation area than a topping formation. To consider a corrective leg from here I'd need the price to move below Friday's lows. Today we still see strength on the pair. The Stochastics oscillator here just states that the uptrend is consolidating. It's useless as a confirmation for a downward movement.
The 4H chart
The 4H chart shows that the price is consolidating. We see that the Bollinger Bands are shrinking, a clear sign of sideways movement and a drop in the volatility. We observe, also, that the Stochastics oscillator is moving upwards, from oversold, so, in this timeframe, it has still potential to move up.

Conclusions
1.- We should take into account the current bullish bias. The weekly time frame points to an extension of the price up to the 1.0340. Also, the pair is overbought, right now, although today it is still not showing weakness.
2.- The 4H chart shows that the price is moving currently between two key levels: 1.0184 support and 1.023 resistance.
Unhappily, there is no clear action at the moment. We should wait for a breakout of one of these levels to make decisions.