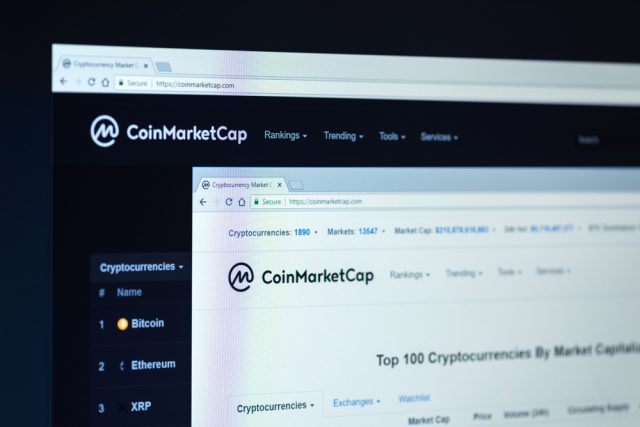 CoinMarketCap, one of the leading cryptocurrency market cap trackers plans to remove exchanges from its platform should they fail to supply required data by June, the company published in its anniversary blog post which was posted on May 1st. CoinMarketCap, which is a key source of data related to all traded digital cryptocurrencies, has issued a series of announcements in celebration of its sixth birthday yesterday.
In those announcements, CMC unveiled a brand new coalition known as the Data Accountability & Transparency Alliance, or DATA. The goal of the new alliance is to provide a higher level of transparency, accountability, and more disclosure from those who operate in the cryptocurrency space. A large number of crypto exchanges have already signed up to be a part of the new alliance, including Binance, Bittrex, Liquid, UpBit, IDEX, Bitfinex, and many more. Additional partners anticipated to join in the future, according to the announcement.
As an element of its transparency effort, CoinMarketCap will additionally now demand that all cryptocurrency exchanges supply required API data that consists of their live trading records and live order book records. Clarifying that the new requirement will be compulsory, CMC stated that any exchange not providing this required information will no longer be included in either the price or adjusted volume computations on the website.
The exchanges will now be given 45-days to deliver the necessary data, with new changes coming into effect on June 14th, CoinMarketCap stated. Aside from the DATA alliance declaration, CMC also unveiled new functions such as Block Explorers, Shop, API Revised Plans and Mobile Apps.
The latest announcement comes following the recent controversy surrounding CMC's volume data. On March 20th, cryptocurrency index fund supplier Bitwise Asset Management published research proclaiming that 95% of the overall volume on unregulated cryptocurrency exchanges is very likely to be either bogus or non-economic in character. Soon after the release of this analysis, CMC formally announced strategies to rearrange the positioning of associated exchanges.