Forex News Events That Shake The USD Pairs
Forex News Event, a thing that all the Forex traders need to care about. Usually, there are so many news events taking place on a trading day. However, traders do not need to care all news events equally. There are some news events that are called 'High Impact News Event' that must be taken care of by the Forex traders. Let us have a look at some of the High Impact News Events that shake the USD pairs.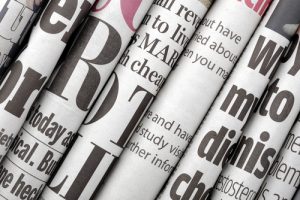 Non Farm Payrolls is known as NFP among the Forex traders. It measures the number of jobs obtained in the US. It is released in the first week of a month. Being one of the most important leading indicators for the US job market, it makes the USD move a lot within a minute. Needless to say that the USD being one of the most important currencies in the world as well as in the Forex market, thus almost all the pairs get waves from the data that is released on this news event. It is often seen pairs that are not directly correlated with the USD such as EUROJPY, AUDCAD, CADJPY, GBPJPY, GBPCAD even make a move with the release of NFP data.
Federal Open Market Committee (FOMC) is a huge news event which takes place eight times in a year. It determines monetary policy by reviewing the conditions of the current economy.  Fed Funds Rate is also changed by the FOMC. This is a leading indicator as far as the US economy is concerned. Thus, the Forex market reacts to it heavily. It is often seen that USD pairs make move even 100/150 Pips in a minute on this news event's outcome.
Core Retail Sales m/m data is released by Census Bureau by monthly. It usually takes place two weeks after a month starts. It is measured by Change in the total value of sales at the retail level excluding automobiles. This news event does not create as much volatility as FOMC and NFP do. However, retail traders should keep an eye and have a plan to deal with this news event.
Advance GDP q/q data is released by the Bureau of Economic Analysis by quarterly. It usually takes place 30 days after a quarter ends. Data is measured by analyzing Annualized change in the inflation-adjusted value of all goods and services produced by the economy.  If actual data comes out greater than the forecast data, it is counted as good for the currency.
CB Consumer Confidence is released by The Conference Board Inc by monthly. The measurement is done by the Level of a composite index based on surveyed households.  Like Advance GDP q/q, if actual data comes out greater than the forecast data, it is counted as good for the currency.
PPI m/m is released by Bureau of Labor Statistics. Data gets released by monthly about 2 weeks after a month ends. It is considered one of the leading indicators to find out consumer inflation. This news event may produce long spike which often sweeps off stop losses of entries that are taken on intraday charts.
There are ways to trade on high impact news events. However, a trader needs to have well-acquainted knowledge to be able to make money by trading on such news events. Otherwise, one such news event is enough to kill a retail trader's account. The easiest way to deal with such high impact news event is to avoid taking entries just before those high impact news events but trade once the market is settled.