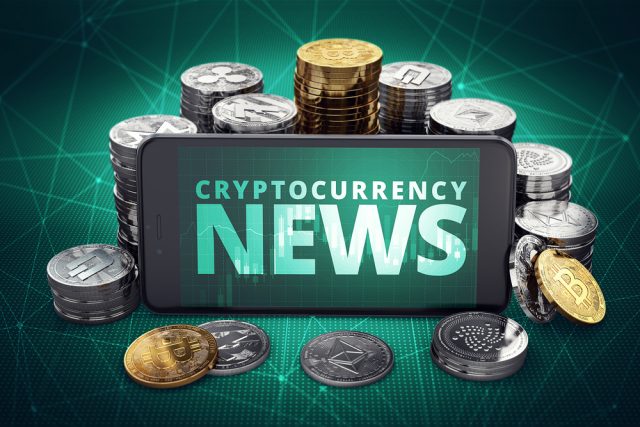 The recent cryptocurrency news ranges from positive to decidedly negative, although the positive sentiment outweighs the negative. On the positive front, there seems big banks decided to announce their own plans. On the negative side, we have to report that the Irish-based Bitsane has scammed 246,000 clients, by disappearing altogether.
Bitcoin Recovers from Correction
Bitcoin rallied today advancing 6%,  from $19,300 to test the $12,000, driving other altcoins also to the bullish path. Misha Lederman, an active member of the crypto community tweeted today.
"The parabolic rise of crypto hasn't even begun. It's just getting started
Long Bitcoin. Long Blockchain"
Also, worth mentioning that BTC hit a record-high 24-H volume of 42 billion, meaning new money entering the market, according to Lederman.
The complete article is here.
---
Why Bitcoin is on the Rise in China despite Ban?
It seemed Bitcoin's interest was fading in China after a complete ban on the cryptocurrency trading, mining industry and censorship of online crypto-forums and websites. That, according to a newsbtc.com article, is changing after BTC surge. Statistics seem to show that crypto assets started trending again in that country.
A recent tweet seems to imply that the ban on cryptos was not so successful in China as expected by the authorities.
Bulls are back? According to online data service providers (such as Qimai and Kuchuan), crypto app Huobi is now the 7th hottest searched keyword in Chinese iOS App Store.

Data source (in Chinese):https://t.co/Xiea2kI5L6https://t.co/nJSqY6p9mW

— cnLedger (@cnLedger) June 24, 2019
That is corroborated by Google search statistics showing an increase in the interest in exchanges mostly from China. Then, WeChat stats also pointed to a strong uptick in the word "bitcoin". According to the article, most of this volume came from Shenzhen and Hong Kong, the most prominent cities on technology and finance.
This may also have something to do with the demonstrations going on in the latter city, which have sparked rumors that the wealthy are sequestering away their wealth into Bitcoin.
One of the reasons mentioned BTC viewed as a value-storage asset. Even a state-run media publication has published a comment praising the bitcoin as safe-haven. The google translation of the article is here. Interestingly, this article also mentions Facebook's Carney's comment about Libra's needing to meet "highest standards of regulation."
The other reason mentioned is the announcement of Facebook's Libra and its hype on the news and social networks.
Th¡s is the complete article.
---
Goldman Sachs Exploring the idea of Launching its own Crypto asset
In a piece of news by NEWS BTC Goldman Sachs is exploring the idea to create an asset similar to bitcoin, according to its CEO David Solomon. In an interview by LesEchos.com he told that they are doing research on the tokenisation.
"Tokenization is the direction in which the payment system will go,"
He criticises the way Facebook is trying to raise Libra, though
"Of course, these companies have a lot of customers and will certainly try to monetize them. It seems to me, however, that they will try to seal partnerships with banks rather than become banks themselves. We are Apple's partners in credit cards."
The full article is here.
---
Morgan Stanley's James Gorman fires against Libra's "Lack of Focus"
James Goldman, Morgan Stanley's CEO speaking about Facebook's Libra criticised the large number of partners that Facebook had collected for his project.
"I would be slightly worried if anyone had 28 partners, I mean that is quite a lot. It still does not look like a focused initiative for me though."
Let him wait till the collection reaches the 100-mark!
He also disregarded the crypto-industry as not been real contenders against the institutional financial industry, alleging that it had a long way to go before "playing the big leagues".
The complete article at ambcrypto.
---
Ireland-based Bitsane scammed its 246,000 clients
246,000 users had been scammed when the exchange, which commenced its operations in 2016 allowing XRP purchases when this coin wasn't listed in Coinbase, completely disappeared with no notice. The exchange was officially recommended by Ripple.
Last month their users were starting to face difficulties to withdraw their deposits, and later receiving emails from the support team saying that their withdrawal service was "temporarily disabled due to technical reasons". By June 17 Bitsane's website went offline and social media accounts deleted, while CTO's Linkedin account was also removed. By the end of May, the exchange had about $7 million daily trading volume.
Article from FianceMagnates.com
Edward Snowden Answers Questions at Bitcoin Industry Forum
Edward Snowden asserted at a video interview at Bitcoin 2019, a two-day industry forum hosted by Bitcoin News in San Francisco on June 26-16 that "the lack of privacy is an existential threat to Bitcoin"
"We just saw Erik Voorhees on stage. He ran ShapeShift for a long time which was a very useful service. It let you go from one chain to another chain, from one token to another. And it was free. In terms of identification, you were able to openly transact. And then they completely changed their business model because they got, as I understand it, a demand letter from the government saying if you don't start monitoring all of your customers, if you don't start collecting passports, if you don't start storing all of this stuff for our benefit, we're going to … shut down your business…"

"This is the status quo. This is the way banking works."
Full article by CryptoDaily
Nice weekend to everyone…