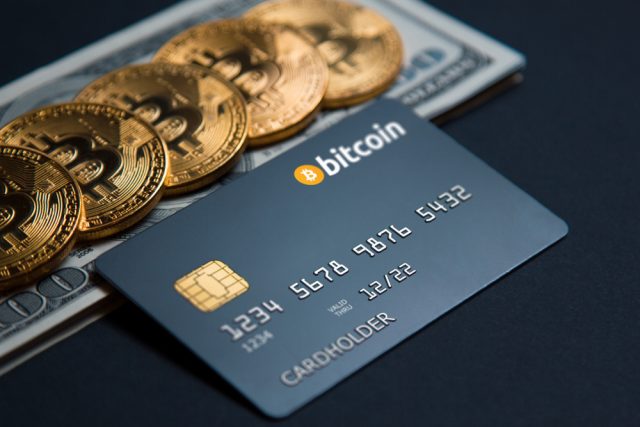 Introduction
Bitcoin is one of the most accepted Crypto in the world of Cryptocurrencies. The number of retailers (online or brick & motor stores) that accept Bitcoin is gradually expanding. As of June 2019, there are over 120 online and offline retailers that accept Bitcoins for the products and services they provide. Yes, the number is very tiny as of today, but the potential is immense. According to some Crypto experts, there will be a day where the entire world will just run on Cryptocurrencies and Bitcoins will obviously be in the front seat that time.
But that day is far, not so far, but far enough. However, is there a potential way through which you can spend your Bitcoins and other Cryptocurrencies for buying the stuff you use on a daily basis like grocery, clothes, essentials, etc.? Yes. The answer is Bitcoin Debit Cards! These debit cards link the Crypto world with the banking system that everyone uses on a daily basis. Bitcoin Debit Cards are very simple to use, and they make Crypto transactions easy for generic consumers. Also, the crypto debit cards these days won't just support Bitcoin transactions, but also a lot of major altcoins can be spent using them.
Working of Bitcoin debit cards
Bitcoin Debit Cards are issued by various cryptocurrency wallet companies and exchanges like Wirex, Coinbase, Bitpay etc. They more or less work just like your typical debit card. When you swipe your debit card at any retail outlet, the swiping machine contacts your bank server and transfers the fiat currency from your bank account to the retailer's bank account. But in the case of Bitcoin Debit Cards, the Bitcoins will be debited from your cryptocurrency wallet. Then the amount of Cryptos you spent is sold, and corresponding fiat currencies are transferred to the merchant's account. This entire process happens in the backend and is pretty seamless. These Bitcoin debit card transactions don't take extra time and happens as fast as any normal credit card transaction.
How to get one?
It is very easy to get yourself a Bitcoin Debit Card. All you have to do is
Choose & pick a cryptocurrency debit card service provider
Order the card from their website
Activate the card once received
Deposit some amount of Bitcoins to the card provider's wallet service.
That's it; you are all set to buy anything in the world with the Bitcoins you have.
Most credible and reliable Bitcoin debit card providers
The problem with the Cryptocurrency industry as of today is that it is ever-changing. And the change is such that one company which you thought was extremely credible turns out to be a scam. The company which you never believed emerges as one of the most reliable companies. So we can't be 100% certain on anything in this space. For instance, Visa suspended the famous WaveCrest Startups who used to provide most of the existing Cryptocurrency credit cards in the market. Also, some of the most credible crypto debit card service providers stopped their services in recent times.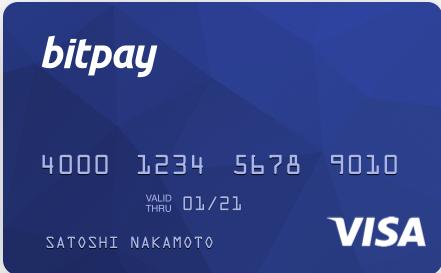 Image Credits - Coinbase, BitPay, Wirex
As of June 2019, THE most credible Bitcoin debit card providers are Coinbase, Wirex and BitPay. With respect to specific geographic regulations, UK residents are recommended to choose Coinbase debit card. Non-UK & European cryptonizers must choose Wirex for better convenience. Residents of the U.S. should consider BitPay. These three service providers are huge and are trustworthy so you can use their services without being worried about losing your cryptos.
Pros & Cons of Using a Bitcoin debit card
Pros
Usability - One major advantage is that you can buy almost anything with the Bitcoins and other cryptocurrencies you have using these debit cards.
Acceptance - Any retailer that accepts typical debit and credit cards also accepts the Bitcoin debit cards as the seller receives your payments in his corresponding fiat currency.
Rewards - Just like credit card reward points, a lot of Bitcoin debit cards offer cashback options. This earns rewards on the purchases you make and can amount to a major sum if you use your Bitcoin debit card regularly.
Multi Fiat Currency - Some of the major Bitcoin debit cards provide cross border services where you get to store multiple fiat currencies in different accounts. This allows you to use your debit cards internationally without being charged with massive currency conversion fees.
Cash withdrawals - Imagine withdrawing more than two different fiat currencies using a single debit card. You can withdraw different fiat currencies in different ATMs without having to pay for currency conversions.
Cons
Centralisation - This is one of the major disadvantages of Bitcoin debit cards. Since the fundamental of Blockchain itself is being decentralised, these debit cards contradict the basic usage of Bitcoins.  With the Bitcoin debit card, you are essentially depositing your cryptos into the card provider's wallet. Then those coins are sold by the card providers, and the fiat currency is transferred to the merchant's account. In this entire process, a third party is controlling your digital coins, and that is not secure. You can control this risk by holding less number of your Bitcoins in your debit card. Because in the case of fraud or hack, you won't be losing your entire funds.
Transaction Fee – When you swipe your typical debit card or credit card at point-of-sale, you won't be charged any fee. But in the case of Bitcoin debit card, you are charged a transaction fee. These fees are generally minimal but paying a fee for every transaction you make is definitely a con.
Things to consider while choosing an appropriate Bitcoin Debit Card
You will never know which the best Bitcoin debit card is unless you use them. But consider these things before you decide to choose a Bitcoin debit card.
Check online reviews of each of the service provider
Compare the rating of a company with its potential competitors
Research about the founders and if they are related to some fraud or Ponzi scheme before?
Pricing - Is it moderate or too much?
Do either Visa or MasterCard back the service provider?
Does the company let you stay anonymous or if any verification is required?
Do they provide services in your geography?
Do they have their own wallet, or do they use third-party wallets?
Who are its investors and do they have a clean background?
Bitcoin and crypto debit cards are still in its initial stages, and they have their own pros and cons. But the potential is immense because they connect two different worlds (Banking sector and Crypto world) with ease. Be cautious while you choose your Bitcoin debit card and make sure to hold fewer amounts of funds in them.