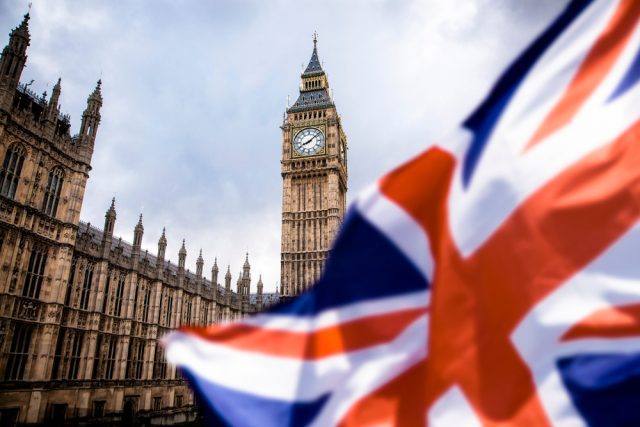 Indeed, it's an emotional day for May's fans. In an emotional statement, The British Prime Minister Theresa May said she had done her best to deliver Brexit, and it was a matter of "deep regret" that she had been unable to do so. In addition to this, Theresa May has announced she would quit as Conservative leader on June 7, paving the way for a trial to decide a new prime minister.
Why She Intends to Resign?
Basically, a referendum was held on Thursday, June 23, 2016, to determine whether the United Kingdom should leave or remain in the European Union.
With no surprises, the Leave Vote won by 51.9% as 48.1% voted for Stay. The referendum turnout was 71.8%, with more than 30 million people voting.
The United Kingdom had been expected to depart on March 29, 2019, two years later it began the departure process by invoking Article 50 of the EU's Lisbon Treaty. However, the withdrawal deal seized between the EU and the UK has been refused three times by UK members of parliament.
Having allowed an initial extension of the Article 50 execution until April 12, 2019, EU heads have now supported a six-month delay until October 31, 2019. Nevertheless, the UK will depart ere this date if the UK and the EU confirm the withdrawal deal before then.
So far, the prime minister Theresa May had failed to get a Brexit deal passed from the UK MPs. In fact, she has encountered a backlash from her MPs against her freshest Brexit plan, which involved concessions directed to attracting cross-party backing. Long story short, nothing worked out in May's favour, and as promised, she decided to back down by June 7.
What's Next?
Well, Theresa May said she would continue to act as PM while a Conservative leadership engagement takes place.
According to the party, they are hoping that a new leader could be on board by the end of July. Which means, Theresa May will still be prime minister when US President Donald Trump pays a visit to the UK in June.
Election of New PM - Process
Now, there is a two-step rule to choose the subsequent leader of the Tory Party. The head will be serving as a Prime Minister and head a minority government.
The process starts with the Conservative members of parliament proposing legal recommendations. Considering more than two participants are nominated for a run-off competition among the Tory MPs which takes place on Tuesdays and Thursdays. With this, they remove the smallest vote scorer every time till two candidates survive. Well, the process could take several weeks.
How Can This Impact Sterling?
Sterling remains little changed on the day; in fact, it made a slight bullish movement on the news. May's resignation was leaked announced late yesterday and followed boosted speculation after the quick rejection to get the Withdrawal Bill approved.
As a result, the market sentiment has turned slightly bullish for the Sterling as investors believed the successor would be able to find a way to deal with such a messy situation.
With the initial response, it looks like; the market may continue to support Sterling until the successor is chosen to act as a new Prime Minister.
On the other hand, the risk that May being replaced by another person who might be prepared to depart EU in a more disruptive fashion than May would have is weakening the Sterling. Now let's wait and watch which MPs is elected to determine upcoming sentiments of the market. I'm expecting choppy trading in GBP/USD until new PM is elected.
GBP/USD Technical Outlook - Weekly
Whereas, from a technical standpoint, the GBP/USD is still strongly bearish as it manages to close the week below 1,2800 resistance level.
On the weekly timeframe, the weekly candle seems to close as a bearish doji, which is signifying a slightly bearish bias.

On the lower side, the GBP/USD may find a support around 1.2395, while long term support prevails at 1.2015. Whereas, the bullish resistance stays around 1.2800 level.
The 20, 25 and 50 periods EMA's are suggesting a strong bearish trend, and at the same time providing resistance around 1.3000.
Weekly Support and Resistance Levels
R3: 1.3479
R2: 1.3152
R1: 1.2935
Key Trading Level: 1.2824
S1: 1.2607
S2: 1.2496
S3: 1.2169
Consider staying bullish above 1.2396 and bearish below 1.2825 as the GBP/USD is very likely to trade sideways within this range until the finalization of new British Prime Minister. All the best!