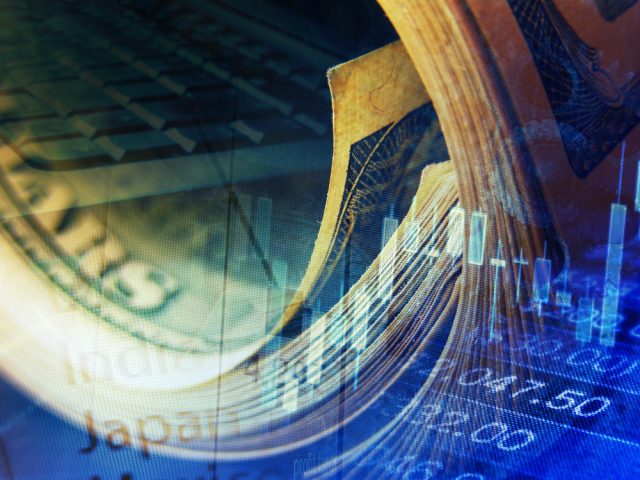 Tik Tok, Tik Tok. The clock is ticking, and the time for FOMC rate decision is coming closer and closer. Investors are following the Federal Reserve firmly, as the trade war and soft economic figures pressures on a "patient" central bank that delayed interest rate hikes earlier this year.
The Federal Open Market Committee (FOMC) will deliver its policy statement accompanying updated economic forecasts at 2 p.m. ET.
Chairman Jerome Powell will then remit comments and hold a press conference at 2:30 p.m. ET.
Markets are not anticipating an interest rate cut in today's conference. However, Fed spectators will be giving close consideration to any clues on future policy.
In my opinion, any revisions to the term "patient," which some would see as placing the frame for future rate cuts. The U.S. Central Bank is already sensing some weight from within to cut rates; St. Louis Fed President James Bullard has explicitly called for a rate cut "soon," and Chicago Fed President Charles Evans also has extended support for a bailout if inflation remains to undershoot the Fed's 2% inflation target.
"Dot Plot" - Projections
The dot plots, portion of the economic forecasts, will also be in highlights as market members try to explain the Fed's messaging on future path changes.
Wall Street anticipates the Fed to keep the status quo from its March conference, filing no rate changes for 2019. However, Powell could convert the "data-dependency" speech in remitting a dovish statement and press conference that leaves rate cuts on the table as soon as the July FOMC meeting.
Trump Pressures Federal Reserve
The Fed's ruling begins as President Donald Trump proceeds to ask for lower interest rates. On Tuesday, Trump probed the European Central Bank for vowing to implement "additional stimulus" if financial provisions in the Euro area do not change. Trump suggested that the possibility of easing in Europe makes the dollar stronger and hurts U.S. exports, calling the move "unfair."
Trump's between-the-lines proposal? Match those ECB cuts with Fed cuts.
Markets are not betting on that happening today. As of Tuesday night, Fed funds futures markets were pricing in a 24.2% chance of a 25 basis point rate cut today. For the June 30-31 meeting, contracts were pricing in an 85.3% chance of at least one rate cut. All the best and let's see, how Fed rate decisions come out.