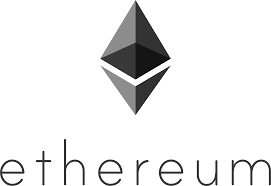 Joseph Lubin is the co-founder for ETH. He has made the prediction that the blockchain is going to be a catalyst for growth when you look at the global economy. He also believes that this will happen at some point over the next 20 years. He spoke as a keynote at the SXSW conference and he has also claimed that he thinks that the economy is going to grow even bigger over the next decade or two. He also expects that the blockchain is going to play a huge part in this. He explained that his prediction comes from the currency and the fact that email took this long before it became mainstream. He has also spoken on the issue of mainstream adoption and that blockchain needs room to grow.
When you look at the year 1983, you will see that not many people were firing emails left right and center. The co-founder took the chance to try and address the advantages that he sees in ETH. He thinks that the ETH team are going to be targeting the inefficiencies that Bitcoin has to offer. He also believes that it will be capable of overcoming the challenges that the industry. In Bitcoin and even in ETH, you have a specialist set of hardware. You also need to take into account the fact that it is able to burn a lot of electricity. They are trying to keep everybody in sync and they also have a blockchain system which is far more powerful. Sure, ETH is easily more than a year and a half away from launching one of their most anticipated updates. This will see a monumental shift and it will also go from Proof of Work to Proof of Stake. The developer is also working hard to try and make sure that ETH has the chance to really revolutionize the industry so that it can be improved in the future.
Lubin happened to make headlines earlier on in the week for a few other comments he made. He was talking about the world of blockchain, and he also claimed that decented technology really could be a substantial benefit to the people who deal with it. During this talk, he claimed that blockchain has effectively removed the need for a middleman. This is especially the case when you look at contribution and content. He seems to think that artists in the music industry are able to take home 12% of the money they make, and that the big record companies are taking 70% or more of the share. He believes that it is possible for them to replace the record companies by having smart contracts that are entirely based on the ETH platform.
Of course, it's important to know that cryptocurrency as a whole has seen a huge positive movement this year and coin prices are going up and up as well. Sure, there are some periods of price decline but most of them have made double digit gains since they first started out. Altcoins are now leading the market and even ETH has rebounded nicely from its fall in valuation.